REMEMBER TO READ AND ENJOY YOUR TWO SUMMER READING BOOKS.
A reading and comprehension check will be given after your return in August.

SEE YOU IN AUGUST .

WELCOME BACK RETURNING STUDENTS!
WELCOME TO ALL NEW STUDENTS. HOPEWELL IS SO GLAD YOU ARE WITH US.

August 21
ALL CLASSES
- Begin to read assigned pages for Thursday in new novel. Quiz Thursday.
Then for Monday read the additional assigned novel pages for essay question.

- Have all class supplies in hand each day.

Beginning August 21 all assignments will be on classroom.google.com.
Need help. Ask Mrs. Wood, the technology teacher.


Powered by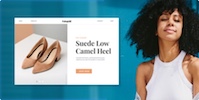 Create your own unique website with customizable templates.